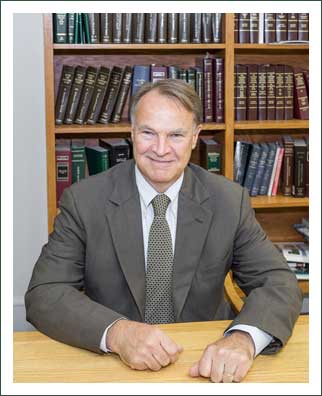 Richard E. Mullaly
ATTORNEY
Rick has been practicing law in the Upper Valley since 1981. He is a member of the New Hampshire Bar Association, the Vermont Bar Association and the Grafton County Bar Association. A substantial part of Rick's practice focuses on residential and commercial real estate matters, including resolution of complex land title issues, closings, examination of titles, drafting of purchase and sales agreements, deeds, easements, boundary line agreements and other conveyances of real estate interests. Another substantial part of Rick's practice is estate planning and the preparation of documents including wills, revocable living trusts and powers of attorney. Rick also regularly handles administration of decedents' estates and guardianship matters through the probate courts.
Rick earned his B. A. in Political Science from the University of Connecticut, and his J. D. from Vermont Law School. He is a title insurance agent for First American Title Insurance Company. He is a long time Trustee of the Marion J. Carter Trust, a charitable trust based in Lebanon. In the past he has served as a Director and President of the Children's Center of the Upper Valley, a Director and President of the Lebanon Rotary Club, a Fair Hearing Officer for the City of Lebanon, a member of the Sacred Heart Parish Council, and a member of the Sacred Heart Parish Finance Committee. He has also served as Director and President of North Village Community Association, a homeowners' association for residents of North Village, located in Enfield's Lower Shaker Village on Mascoma Lake. Rick spent many years coaching both youth baseball and youth soccer.
Rick enjoys spending time with his wife and family, skiing, snowshoeing, biking, boating and kayaking. Most of all he enjoys watching his granddaughter's soccer and basketball games.
Contact: rem@hsh-law.com